The difficult economic conditions of the population in Gaza Strip have led many women to seek jobs to provide their families with money to lead a decent life.
Last year; 41 women worked to initiate the first Palestinian company run by women to produce date paste which is used for making cookies and pastries.
Om Ismail Abu Mandeel, 45 years old, supports an eight-member family. She is one of the founders of the company. She starts her daily routine early since 4:00 a.m. She wakes up to perform her house duties and then she attends her work place at 7:00.
"Everyone of us has her own story of struggle that makes us strive to meet the needs of our families. For example, I could pay for the university tuition for two of my children by the earnings of my job, and when they will finish studying; I will pay for other two ones "
In the company headquarter; the women work hard to prepare the date paste. They start by peeling the wet date to washing and removing of pits and then drying and sterilizing dates. Finally; they complete the stages of weighing and packing, preparing the product to be exhibited in the local Palestinian markets.
The journey of making the date paste is very exhausting for the women especially because they do not have greenhouses that contribute to drying the dates quickly.
"We used to suffer a lot to dry the dates. We wait until the sun and air dry the dates on the surfaces. We often lose the harvest when it rains! Even dew was delaying drying dates." Om Ismail clarifies
"The surface area is insufficient to spread all dates. Also, this method takes more than four days for drying dates." She continues
"When we got funding from Islamic Relief to d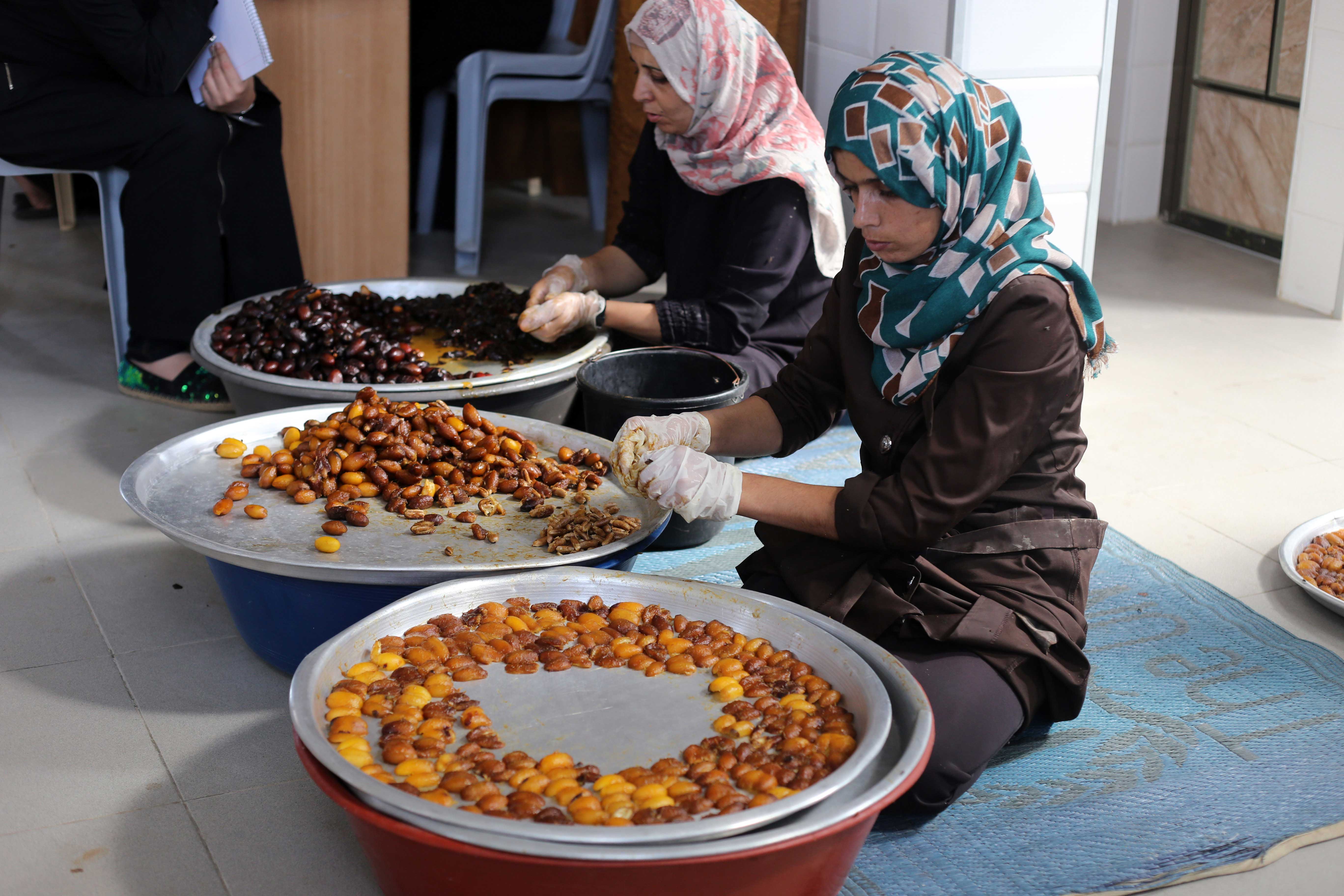 evelop our small project through Livelihood Creation and Economic Empowerment for Vulnerable Groups project, we could establish two greenhouses and started using them to dry the dates. The Islamic Relief assistance was crucial for us to continue. We were waiting for it and all the women here are happy and grateful. Really; we won't be able to establish the greenhouses from our money, especially that we spent all our money in establishing the company"
"We no longer have to wait long to dry the dates, we are drying it in just half a day, which helped us to produce more quantities of date paste in a short time" she states. "Thank Allah, we are no longer losing large amounts of dates as before. The women have become more comfortable."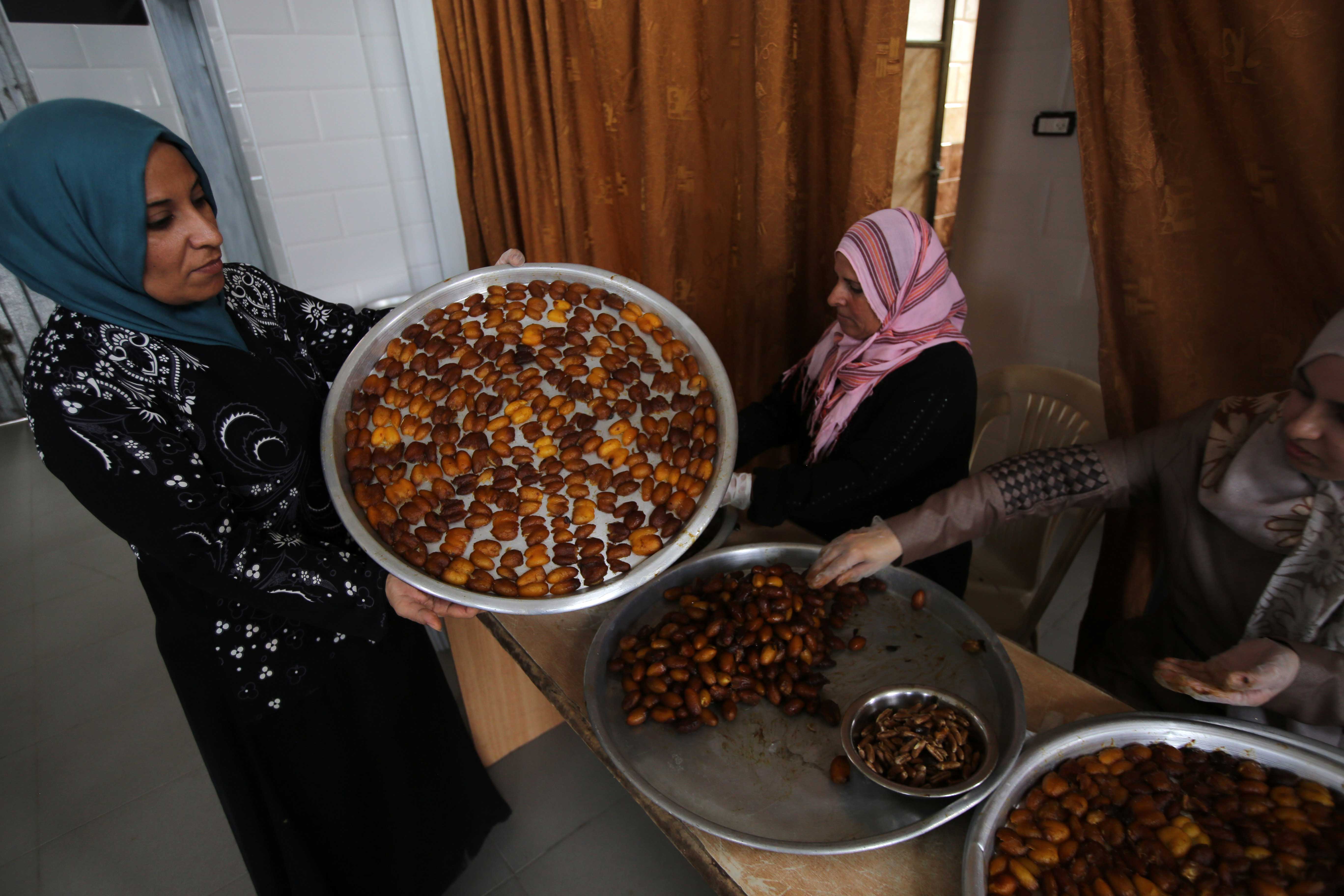 "We hope that Islamic Relief will continue to support our project. We produced 25 tons of date paste last year due to Islamic Relief assistance. We expect the quantity to double and we produce 40 tons this year."
"We still need to buy refrigerators, and we have a great ambition to develop our production lines to be able to produce multiple varieties of cookies and sweets; using the date paste produced by women here. Thus, we can employ more women."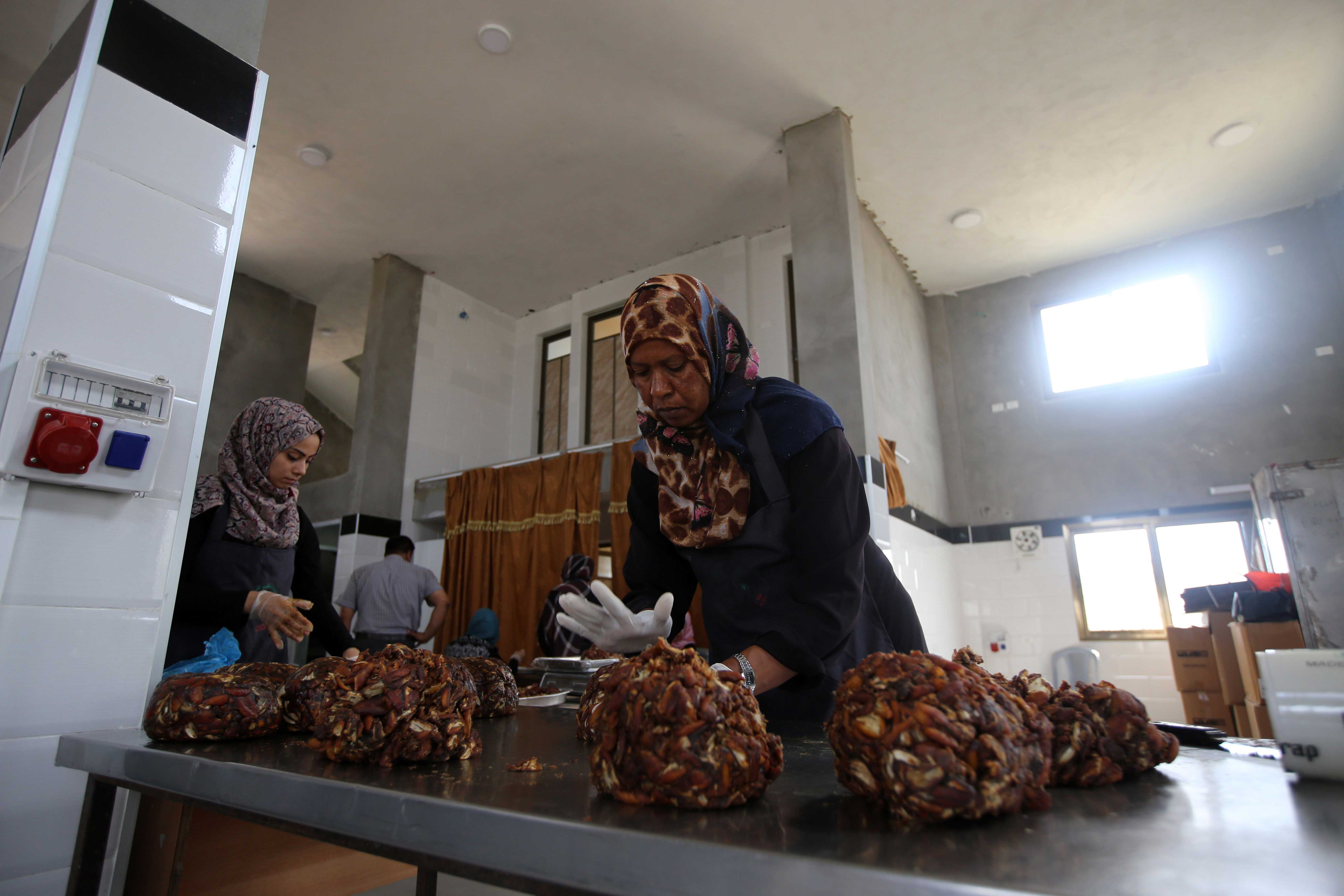 "We feel very proud when we see the national product which is produced by women in the markets. All of the working women feel pride and happiness owing to the results of their hard work. Confidence has returned to them once they become able to improve their economic conditions." Om Ismail concludes